Product Management Starter Toolkit
Download now our 8 simple and practical templates
A Product Business Canvas is a one-page summary describing the high-level strategic details needed to successfully get a product on the market.

It will allow you to make assumptions, by creating different versions to compare them.

From this document, you can easily create an inspiring presentation of your product vision containing the key points to remember.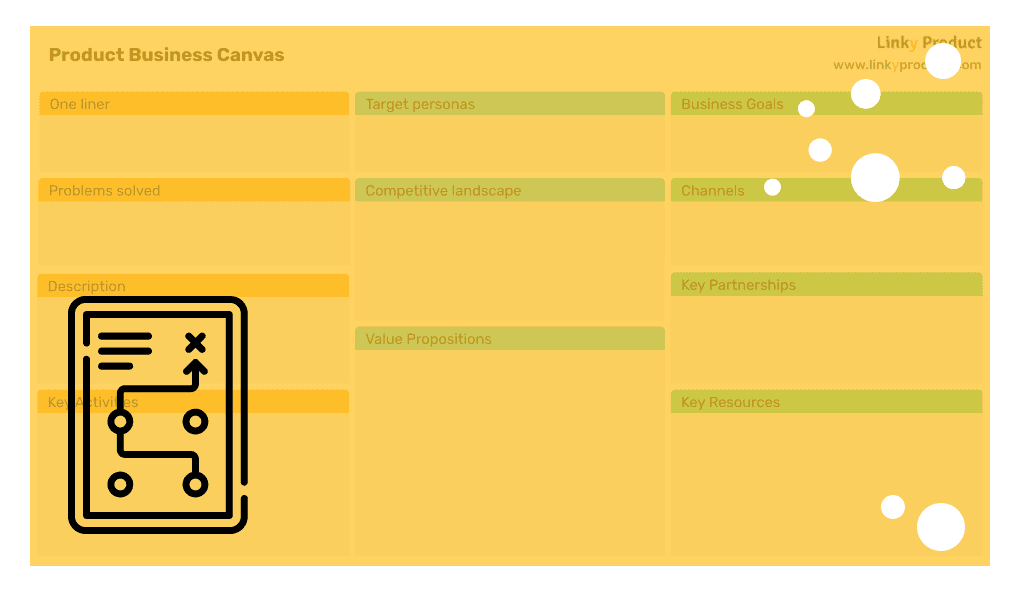 Objectives & Key Results (OKRs)
OKRs are business objectives that allow you to have common and measurable objectives within your company. This method will facilitate the alignment of your stakeholders as well as the prioritization of topics.

From the goals and measures of success, you will be able to make decisions to iterate and always improve your product.

These documents give you an idea of how you could present OKR, and a simple spreadsheet to track your Key Results.
A persona is a fictitious representation of the targeted users.

Its goal is to get a clearer vision of your end-users and their needs and make more user-centric and empathetic decisions.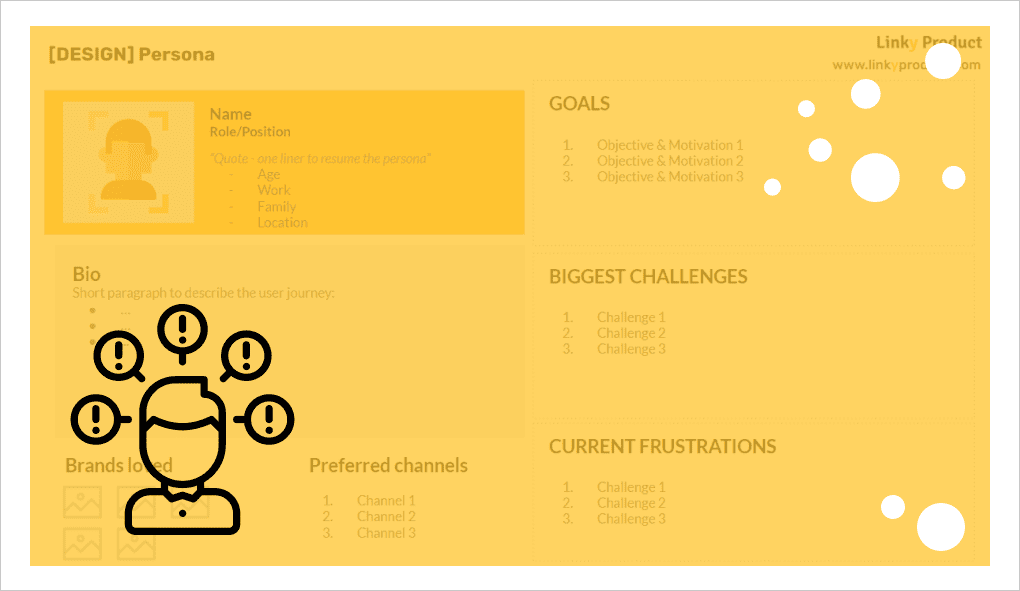 Benchmarking is the practice of comparing businesses, products, and/or performances between them. The ultimate goal for a Product Manager is to understand how the product is comparing to other products on the market.
A User Journey is a visualization of the process that a person goes through in order to accomplish a goal with a product.

In its most basic and effective form, its creation starts by compiling a series of user actions into a sort of timeline.

A User Journey is generally linked to a Persona.
RICE Scoring is a method to prioritize initiatives based on numbers.

We are going to use four metrics: Reach, Impact, Confidence, Effort. The higher the score, the higher the priority.

It's helping a lot to obtain a clearer vision as a Product Manager when there are many initiatives to prioritize. It's also a crucial tool to win alignment across stakeholders.
The User Story Map is a visual tool to help ensure that the teams will deliver a delightful experience, in an iterative way.

It links the User Journey with actual features, and regroup these features into releases.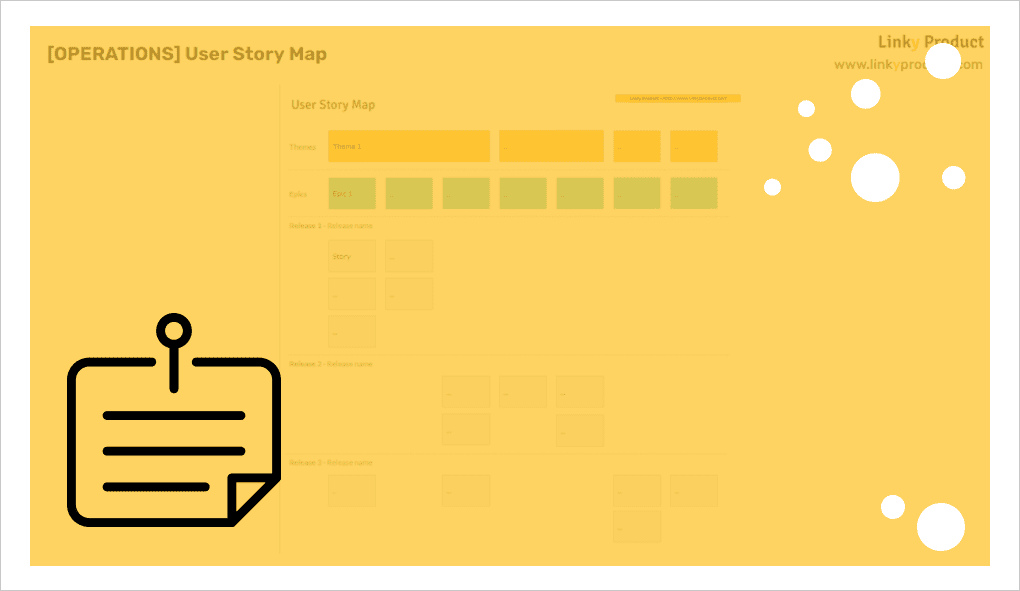 The Roadmap is the most common document of Product Managers. It's a plan of the next features that are going to be released.

Its main goal is to communicate clearly and simply what the Product team is currently working on, and the expected release timeframe.
You're looking for your product-market fit ?

You're looking to link your user needs and your business objectives?

You're looking to test, measure and iterate, and to make your decisions based on a data?

You're looking to identify your MVP and to define your next steps?
Join our community and follow us